Blog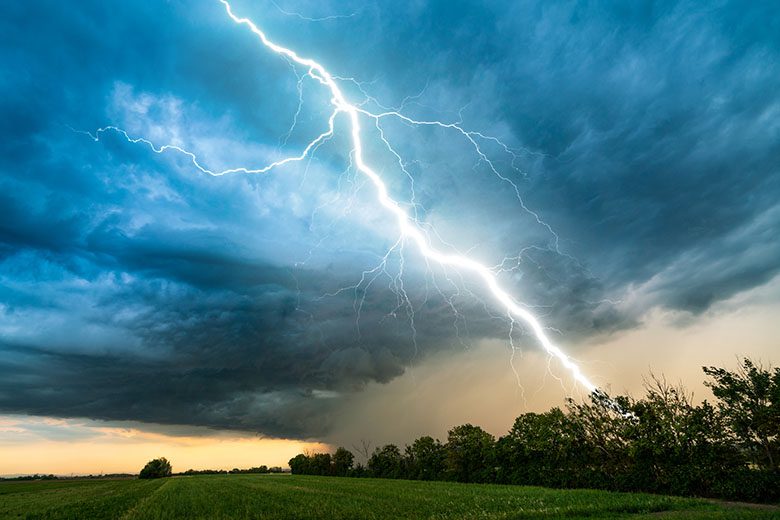 PRECAUTIONS IN THUNDERSTORM
1. STAY INSIDE AND CLOSE THE WINDOWS AND DOORS
When a thunderstorm approaches, move indoors in good time. Close the windows and doors to prevent a lightning channel from forming. You're safest inside.
2. DISCONNECT THE PLUGS AND CABLES
Despite the protection, there may be large voltage spikes caused by a lightning strike through the socket, which can damage sensitive electronics. Remove the plugs from televisions, set-top boxes, and computers. Disconnect the antenna and communication cables. Remember the possibility of thunderstorms when you go on trips or vacations and unplug at least from televisions and computers just in case. In summer, weather forecasts change quickly and thunder may surprise you.
Modern homes have more and more electronics, for example in heating control, air heat pumps, washing machines, and refrigerators. Even if the outlet has a surge protector, still remove their plugs as well. Unplugging devices from sockets is a better way to protect yourself than putting the main switch in the 0positionsn: a large overvoltage spike can jump over the tips of the main switch.
If the electricity comes to the home via overhead lines, as is usually the case in sparsely populated areas and on land, it is especially important to remove the plugs from the sockets during a thunderstorm. In the underground cable network, i.e. in cities, you are better protected from lightning, because overvoltage's caused by lightning are diluted in the underground cable network and less often reach apartments.
3. KEEP THE REFRIGERATOR DOOR CLOSED
Thunderstorms rarely last longer than an hour – that's why you can turn off the power to refrigerators during a thunderstorm.
The refrigerator keeps cool for a few hours without electricity when the door is not opened. After that, the most perishable foods, such as fresh fish and meat, should be cooked right away.
The internal temperature of the freezer remains on the freezing side for up to a day, as long as the door is kept closed. A well-insulated container freezer can keep food frozen for two days.
4. AVOID ELECTRICAL APPLIANCES AND FIREPLACES
Avoid touching or holding electrical equipment connected to the mains during lightning. You can safely use a cell phone that is not charging.
Avoid being near fireplaces and stoves: lightning may strike through the fireplace because the water and soot in the chimney conduct electricity.
5. REMEMBER THE SURGE PROTECTION
Ensure the protection of your home with fixed surge protection installed by a professional. It is especially necessary for rural areas, where electricity or communication cabling relies on overhead lines. In cities where only underground cables are used and the buildings are tall, the danger of overvoltages is practically so small that there is no need to do overvoltage protection. Small spikes can still occur, but you can protect them by buying a surge protector that plugs into a socket.
P.S. Lightning strikes very rarely Remember that lightning only very rarely strikes a residential building – and even then the biggest risk arises from a fire started by lightning and not from lightning getting inside through something.